Our Story

Our individual journeys are often uncertain. At times, one may travel to sandy, dry, hostile locations. Others may find themselves in suits in a sunny tropical environment, briefing commanders, and Ambassadors at an embassy. The tools and gear must be multi-dimensional and adaptable.
While we were experiencing this environment shift first-hand on our last deployment, we realized that the most common identifier for members of the military was the watch we wore. Mainly large, black, ugly rubber watches. Going from shop to shop, we found the watches we wanted were far too expensive. We needed a watch that would not attract any unwanted attention from locals or other travelers.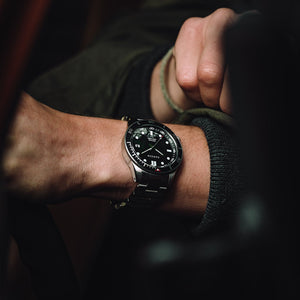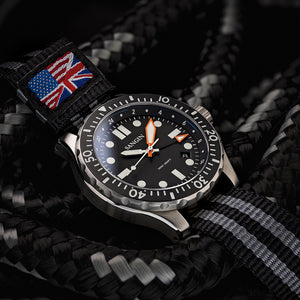 We wanted a watch that could be worn with a suit while we briefed an ambassador or a commander, but one that could also be worn during kinetic situations on patrol or in the field. Feeling that we could build the proper watch that would fit the above criteria, we went to work designing and developing a solid prototype during our final deployment. 
A handful of prototypes were finished during a Southeast Asia deployment, being tested in harsh jungle environments, briefing rooms, shooting packages, boating operations, jump operations and cockpits. Tested in the United States during deployment workups, and other prototypes tested through the French and Swiss Alps.
We evaluated all feedback and information, building a final prototype and releasing our first timepiece, the Kinetic. It's been used by pilots, peace officers, EMT's, farmers, members of the military, and hard working men and women who would wear their timepiece proudly, every day.
After finishing up our Kinetic we went back to work. We took the feedback from the Kinetic and put it into our next timepieces, the Atlas, Neptune, KII and the Professional. Each timepiece we produce is put through a rigorous quality control inspection to ensure that you can depend on your Sangin Instruments timepiece.
Reserve yours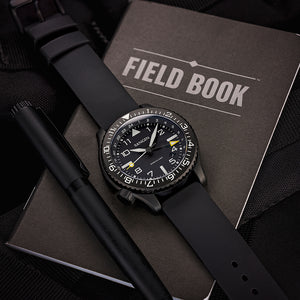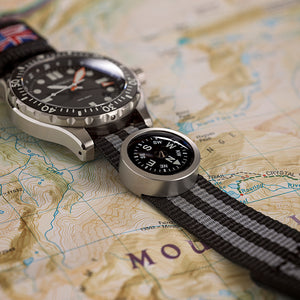 ABOUT THE NAME
Named after the most kinetic area in Afghanistan, Sangin Instruments sets out to pay homage to the men and women who at a time when many people said, "not me" said, "send me." These men and women came from all races, religions, and walks of life.
They set aside cultural differences, put it all on the line and made their country proud. They include American, British, Canadian, Estonian and Danish forces. Here's to the men and women who are unlike any others. 
Contact us